K-Shield Advantage™ Port Access Infusion Needle

Kawasumi brings you K-Shield AdvantageTM, a totally integrated device for optimal non-coring Huber needle stick protection. K-Shield complies with all OSHA standards and has unmatched advantages.
It's been carefully designed with user needs in mind. For example, it's clinician friendly and easy to use, especially when activating the safety mechanism. The audible click can be heard clearly to acknowledge the needle is locked and enclosed during activation. Kawasumi's K-Shield port access infusion sets are available in both straight tubing and needleless "Y" site offerings. And, pinch clamps are color coded according to needle gauge.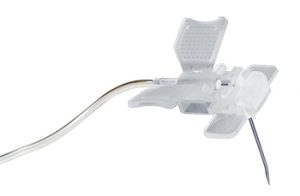 Of course, you're concerned about patient comfort. Kawasumi has addressed this issue with a lubricated needle which reduces patient discomfort when port is accessed as well upon needle removal.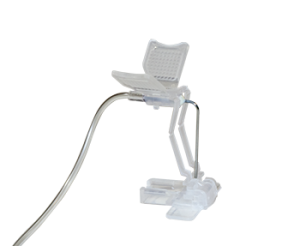 Also, K-Shield has one of the lowest profiles in the industry, making dressings simple and efficient. This also improves patient comfort during long infusion times. The ridges on the bottom plate enable skin to breath, further improving patient comfort.