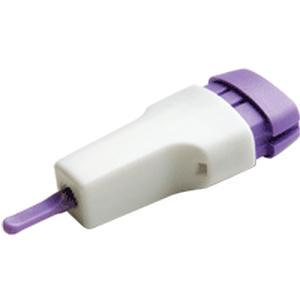 Acti-Lance® Lancets

Acti-Lance single-use lancets have been designed for capillary blood sampling and the device is an integral component to the sharps-injury prevention programs in hospitals, clinics, laboratories, doctor's offices and wherever patients and professionals have to feel safe.
Acti-Lance is very easy to handle and its intuitive top button activation minimizes training for new users.
By using the Acti-Lance safety lancets you can easily eliminate needle stick injures and cross infection.
Key Features of Acti-Lance:
EASY TO HANDLE
Intuitive activation, low firing force, no lancet loading required, 3 step operation only
MINIMIZED PAIN
Ultra sharp and silicone coated needle, double spring mechanism to eliminate needle vibrations
SUFFICIENT TO LANCE ONCE
Different color-coded versions, right needle exposure length, adequate blood flow
SAFE
Truly disposable, self-destructive device, sterilized, reliable sterility protector
Acti-Lance safety lancets are available in three different color-coded versions to meet specific blood sample size applications and address a variety of skin types.