Designed for high–volume use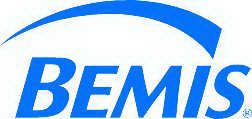 in operating rooms, pharmacies, laboratories, emergency rooms, dialysis rooms, and other areas. Rolling carts available for convenient mobility and transport.
Compact design uses a minimum of floor space.
Large opening lids accommodate a variety of sharps.
Lids provide temporary and final closure.
Nestable to save space and reduce shipping costs.
Molded–in handles for easy lifting and transport.
Available with gasket lids/absorbent pads for leak resistance.
Multilingual labeling ensures user safety.