SharpStar® In-Room Containers
The SharpStar container is the only sharps disposal container awarded the Seal of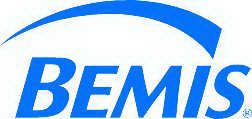 Acceptance from the Alliance of Children's Hospitals, Inc. Seal of Approval The SharpStar system is ideal for pediatric, geriatric, or high-risk areas. The SharpStar containers minimize the potential for overfilling by stopping in the "Full" position when the containers reach maximum capacity. This also allows ease of monitoring fill levels and assisting in the routine change-our of in-room containers. The unique SharpStar lid design limits accidental or intentional access to the container contents. These containers are offered in multiple sizes from 5 quarts to 4 gallons to accommodate the increasing volume and size of safety-engineered sharps devices used today. Kendall continues to offer a complete line of Monoject, Devon, and SharpSafety disposal containers.